Corinne Eckenstein feiert die großartigen Jahre ihrer Intendanz im Dschungel Wien, Theaterhaus für junges Publikum und gleichzeitig den Abschied, um zu Neuem aufzubrechen: 29. Juni 2023 um 19 Uhr im Dschungel, Museumsquartier
---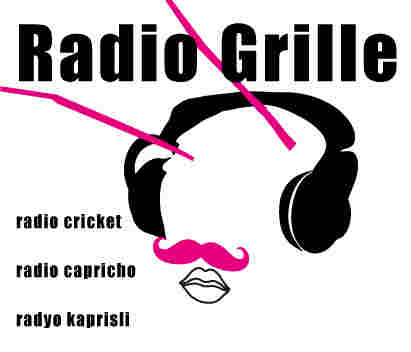 Jeden 3. Mittwoch im Monat von 18 bis 19 Uhr, tune in
Radio grille – Radio Grillo – Radio Cricket – Radyo Kaprisli
pop ★ grillo ★ queer_feminist ★ sound ★ politik ★ poesia ★ denkreize ★ multilingua ★ lyrics ★ sözlük ★ sound ★ freak!
Wir assoziieren nach Lust und Laune. Denkreize – Kapriolen – Flausen – Grillen… / We talk about what we want and use the languages we want. / Merhaba arkadaşlar radyo kaprisli hoşgeldiniz! / Politische, aktivistische, queere und feministische Lesarten bestimmt worüber und wie wir sprechen.
---
Ausstellung von Christine Aebi
Ausstellung vom Samstag, 9. April 2022 bis Sonntag, 15. Mai 2022 in der Galerie Schloss Dottenwil, Schweiz
Vernissage 9. April 2022 mit Bettina Kugler (Tagblatt St. Gallen), Claudia Züllig (Verein Galerie Dottenwil) und Christine Aebi.
Christine Aebi zeigt anhand von Skizzen, Entwürfen und Original-Illustrationen die komplexe Entstehungsgeschichte der beiden Bilderbücher "DAS machen?" und "Ein bisschen wie du / A little like you". Es wird sichtbar gemacht, welche Fragen Illustratorin und Autorin unterwegs beschäftigt und für welche Lösungen sie sich entschieden haben.
---
"Can You Talk?" is a work in progress presentation and final result of the previous workshop process. Starting point for creative research was the idea of mobile phone or any phone as a symbol in the context of migration. Nine performers are bringing different personal perspectives by using their bodies and spoken word to tell their stories. Complexity of migrant identities from a self-empowering perspective is used as guidance in this creative process. Often, the phone is the only connection with what we call home, with everything that we left behind. Through video calls and Instagram lives we are celebrating, sharing, hoping…Phones are tools for sending money back home, they are gifts that we are sending and sometimes represent only connection with our mother tongue languages. On other occasions we use video calls just to look at each other, to hold and remember significant moments that are happening while we are physically absent. Phone is a reminder of belonging, of broken relations, of the idea of home, of how much we care about each other, and that we are separated from our loved ones.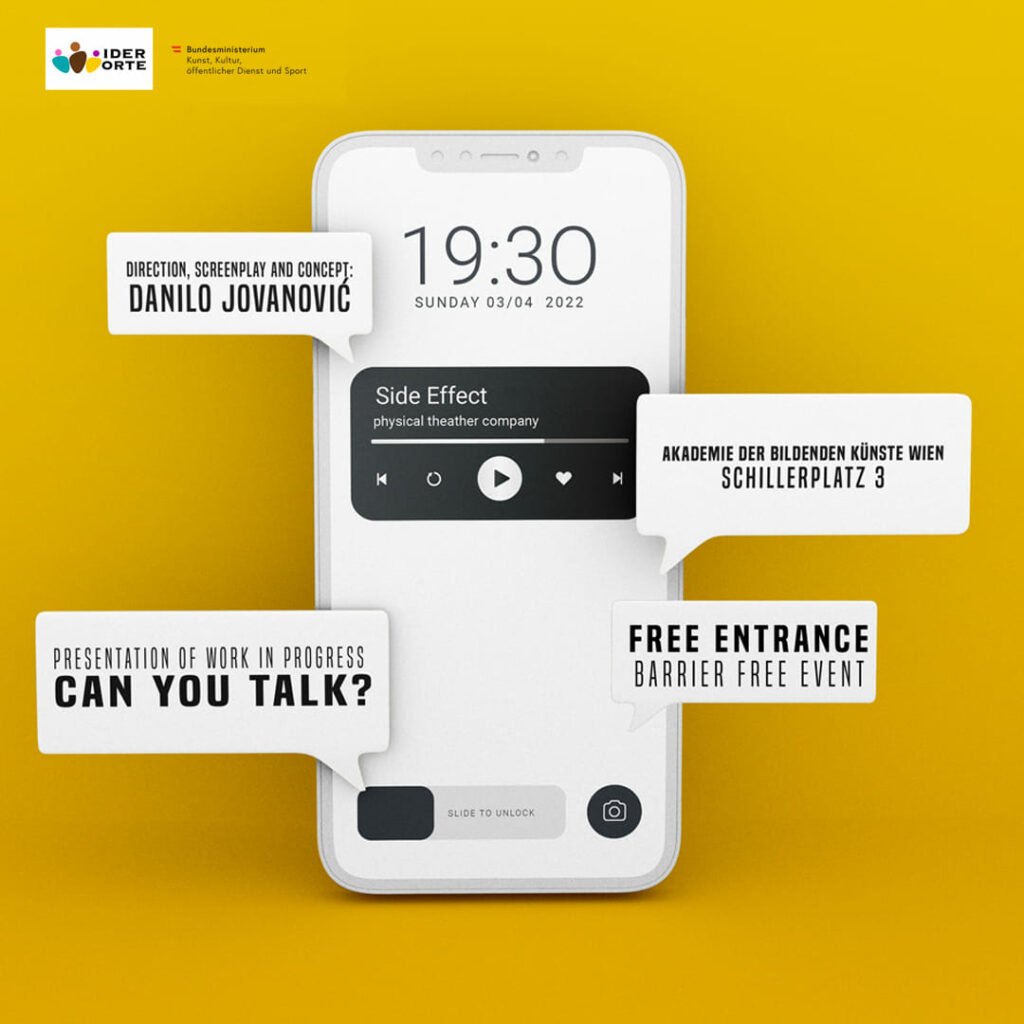 Presentation of work in progress "Can You Talk?"@Aula der Akademie der bildenden Künste Wien, Schillerplatz 3, 1010 03.04.2022. 19:30++++ The performance space is wheelchair accessible.++++ Play is in English and German++++ Free entrance
Workshop mit Christine Aebi am 23.4.22 in der Ausstellung.
---